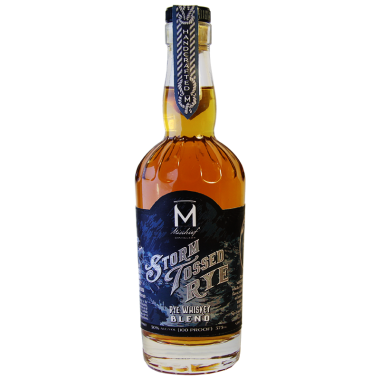 Storm Tossed Rye Whiskey, the latest release from Fremont Mischief Distillery is at the center of a spirited Whiskey Challenge between Captain Sig of the F/V Northwestern and Captain Casey and co-Captain Josh Harris of the F/V Cornelia Marie. A fund raiser for the Seattle Fisherman's Memorial and Sea Scouts, the Captain whose whiskey sells out first wins! Available Aug. to Oct., 2016. Each Captain will feature the "Challenge" on their Facebook with 3 million followers. The "Storm Tossed Challenge" will also be featured on King 5's Evening Magazine and website, in local magazines and radio: CBS, KOMO, etc.
Each Captain's whiskey has a unique flavor.
Captain Sig's Storm Tossed Rye: affectionately known as "bow bender", was barrel-aged in the ship's bow while in rough water of the West Bering Sea. It surges with deep, pungent flavor and a hint of the briny sea.